The Wonderful World
of Gopher Gulch
---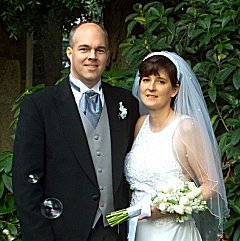 Through whatever path you have traveled, you have finally made it to Gopher Gulch... that's where we live! It's in the tiny town of Mt. Aukum which is about 20 miles south of Placerville, California.

The biggest news around Gopher Gulch, is that Susan & Adam got married! After a long friendship of 23 years, and a short 6 month engagement, we organized a wedding to remember. That was on February 26th, 2003 in San Francisco at the Swedenborgian Church. So now all is right with the world! Photos will be posted soon!
In the meantime, this website is up to revision 3.5 or so... and we've been busy planning a family reunion, so please check that out if you wish.
---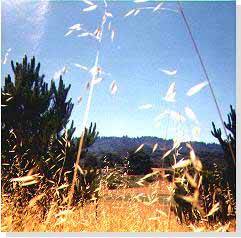 Since this was the first web page I ever started, it would be appropriate to include an image of the very first photograph I ever took (on the left); circa 1972 (age 10). I was taking a photography class over the summer using a simple Kodak Box camera; the one made out of Bakelite. The photo is looking into the field immediately behind my grade school (Corte Madera, in Portola Valley, CA) which, if the same photo were taken again today, there would be a bunch of ugly houses in the way - BooHoo!





---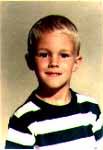 A little bit about Adam - and his life.
---

Genealogy family research is a fun hobby, and I've done some dabbling on my Mother's paternal side of the family, and we even have a Reunion coming up so take a look at the Dunning family page.
---

design MASSIF is the business I'm involved in, which is Product Design. The company is dedicated to creating real world solutions for small companies that need to get their new products to market as efficiently as possible.
---

Planet CitroŽn has information about this fabulously wacky French automobile.
---

The ICCCR MAD DASH Find out about traveling across the USA with other CitroŽn enthusiasts to the big meeting in Amherst, MA for 2002.
---

Visit theTRIHAWK Homepage The Trihawk is a three wheeled vehicle made in limited numbers between 1982 and 1985. View original brochures and road tests.
---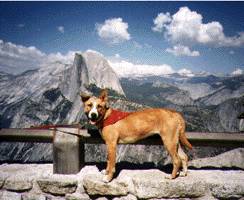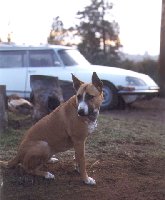 This is my dog, Samantha. She is presently 8 years old. She is a Stratfordshire Terrier with a little Bull Terrier mixed in for good measure (I think!). Her favorite pastimes are digging after gophers...they don't call this place Gopher Gulch for nothin'!



---
Send in your comments!

e-mail to:

1adam12 [at] designmassif [dot] com