Howdy!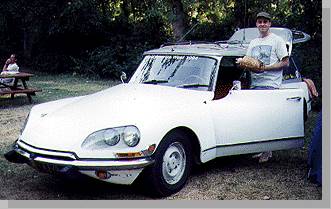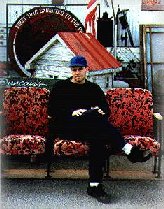 Life at Gopher Gulch can be pretty quiet and soothing at times. My visiting guests always comment on how easy it is to sleep without trains, planes, traffic and gunshots ringing out in the night. I moved here in September 1994 after living and working in the Bay Area all my life. It seems that this move was something I was always gravitating towards. Mostly, the terrain and vegetation remind me of growing up in Portola Valley, CA.
Mt. Aukum, is situated in the history rich Gold Rush Country of California. If you're a GPS-Freak, GG is at 38º34'55"N by -120º41'32"W. The surrounding countryside is also known as the Shenandoah Valley and has numerous vineyards, some of which date back into the 1860s. Not too shabby!
You can discover them for yourself:

El Dorado County Wineries Association
The climate at Gopher Gulch is mild (this is California!) - and the altitude here is only 2,200 feet (670 meters), which means warm in the summer, and cool in the winter. When it snows, it's usually just an inch or three and rarely sticks for more than a day, but it's gorgeous while it lasts.

See pictures from our New Year's bonfire party to welcome in 2003 by clicking HERE!

---
Pictures from the Gulch